Jim Browning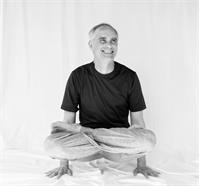 FUN FACT:
"I used to be lawyer, but now I'm a professor in one of New Jersey's top colleges with my PhD in Geology."
HOW WOULD YOU DESCRIBE YOUR STYLE OF YOGA AND TEACHING BACKGROUND: "It's been said that my grounded teaching style is 'rock' solid :D. I received my teacher certification from Hot Yoga Revolution in 2014 and prefer a hot power vinyasa yoga practice."
Jim Browning instructs the following:
A solid Power Vinyasa Yoga practice that is designed to build strength, flexibility, balance, endurance, and stamina. This energetic and powerful style of yoga will flow you from pose to pose while connecting your breathing with your movements. This class will zone you in on your practice, exercising both your mind and body. If you're ready for a vitality boosting workout that gently winds down into relaxation… Then you can add House Flow to your regularly prescribed dosage for mental and physical happiness.